Best Hospital Services You Can Trust.
We take pride in being the Acholi Regional center of excellence in specialized medical and health services, health research, and health training.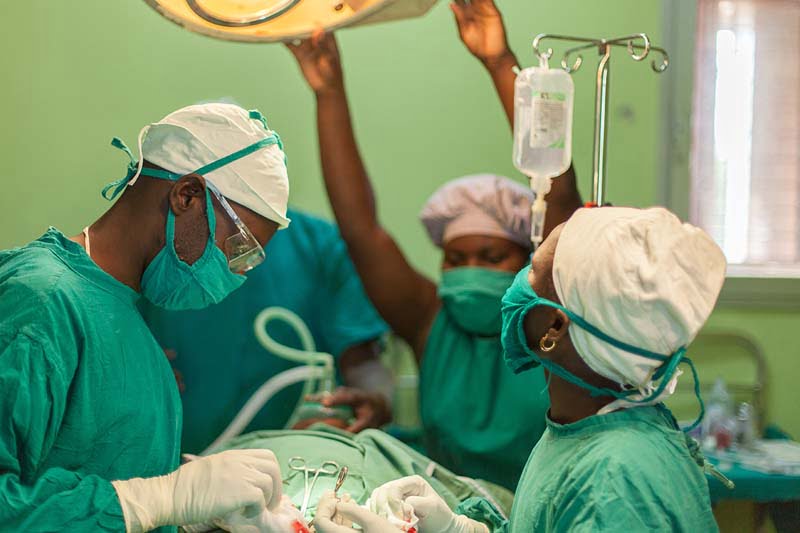 Certified Specialists Committed to Excellence
Gulu Regional Referral Hospital employees are certified medical and non-medical practitioners. We welcome the opportunity to collaborate in the care of our patients as well as in offering other services. 
All Your Medical Needs at One Place
Book an Appointment & You're Done!
Looking for the best & quick Private medical treatments without a long waiting time?
Simply reserve a time slot, walk in at the appointed time and get prioritized treatments at an affordable cost.
Build Your Health With Us
Our specialists recruited for You!
At Gulu Regional Referral Hospital, you get all the benefits from one of the world's best health facilities' staffed with popular specialists that are easy to access.
Frequently Answered Questions
What happens if I am admitted?
Upon admission to the hospital, you will remain in the Emergency Department until your inpatient bed is ready. Your admitting physician will visit you during their designated ward rounds.
Will I be allowed to have visitors during my treatment?
Yes, usually, but the number of visitors is kept to a minimum. Occasionally, visitors will be asked to stay away to enable convenience to the health workers. Usually, two visitors per patient are allowed in most areas of any ward.
This gives our team sufficient space to do their job quickly and effectively. It also ensures that patients are receiving the best medical care possible while maintaining an appropriate level of privacy. You and us should make every effort to keep your loved ones informed of your condition and allow them to be with you when possible.
When will I receive my pain medication when admitted?
Because pain medication can mask important clues to your medical condition, it may not be given until tests are completed and the physician has evaluated the results. However, treatment for pain is important so please let your nurse or physician know when you are experiencing pain or if there is no relief from the medication that was prescribed. You will be asked to rate your pain throughout your stay in our department and, if admitted, on our wards.
Why do the members of my treatment team keep asking my name, date of birth, and/or next of kin?
Confirming your identity is a safety precaution. Anyone providing you with medical care must verify your identity to make sure the right patient is receiving the appropriate care. The first step toward keeping you safe is each treatment team member consistently confirming your identity.
Why does the nursing staff ask if I have to use the bathroom so often? Title
This is another safety precaution. Your nurses ask you about using the bathroom as a way of preventing falls. If a nurse is present, he or she can assist you in getting to and from the bathroom. Using the restroom while alone is riskier, even for patients who are normally steady on their feet. Certain medications, for example, have a side effect of dizziness, and walking normally after certain procedures can take time.
Why are some patients in isolation?
Patients are isolated to prevent the spread of disease to other people in the hospital environment. Isolated persons are typically highly contagious. Isolated persons may also be those who are immunosuppressed, thereby protecting them from being infected by many hospital acquired germs. Medical personnel visit isolated patients regularly and wear additional protection such as gowns and gloves.